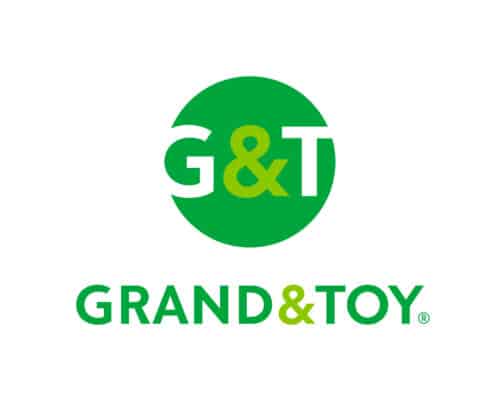 Long Business Description
"Partner with a team of industry-leading experts who assess, consult and tailor complete solutions for your unique workplace needs. Beyond the business basics such as office supplies, today, we offer expert advice and tailored solutions to streamline operations for your technology, facilities, workplace furniture, and overall business challenges.
At Grand & Toy, you can find everything for your business:
Technology Services & Solutions
Facilities solutions with enhanced Health & Safety measures
Custom Workplace Furniture
Ergonomic Furniture and Accessories
Essential Office products
Visit www.grand&toy.com to browse our wide array of solutions or connect with your local Account Manager, Erika Stockley, today!
For 140 years, Grand & Toy has been helping Canadian organizations move their business forward."