Advertising
Address:
1243 Kenmount Road
Paradise, NL
A1C 6K1
Long Business Description:
Flanker Press is the province's most active publisher of trade books and the company now averages twenty new titles per year, with a heavy emphasis on regional non-fiction and historical fiction. The mission of Flanker Press is to provide a quality publishing service to the local and regional writing community and to actively promote its authors and their books in Canada and abroad.
Address:
44 Bannister St.
Mount Pearl, NL
A1N 1W1
Long Business Description:
Our local, Newfoundland-based business offers many different options for your sublimation needs. From our popular face masks to custom blankets and even everyday trinkets like key chains and dog tags, we take pride in the abilities of our family-run operation. Clothing Manufacturer specializing in Sports Apparel. Locally owned and operated.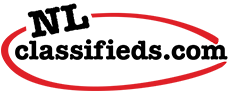 Address:
1247 Kenmount Rd, Unit B
Paradise, NL
A1L 0V8
Long Business Description:
NL Classifieds is Newfoundland & Labrador's classifieds leader with 1000's of new listings posted everyday from all across the province and beyond.