Long Business Description
Compusult was formed in 1985 as a computer consulting firm with a primary focus on the development of scientific applications to support environmental data acquisition and management. We market a suite of standards based applications offering revolutionary solutions for geospatial data discovery, access and delivery. These data management solutions are built around our core software system, Web Enterprise Suite. Compusult helps people participate in work, education and the community with effective Assistive Technology products, services and training.
Address
40 Bannister Street
Mount Pearl
A1N 1W1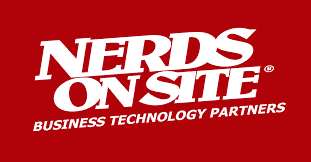 Long Business Description
Since 1995 Nerds On Site has been building bridges between Clients and our collaborative team of experts to remove the inefficiencies and threats of inadequate IT and cybersecurity, thereby liberating our Clients to focus on what matters most to them — their enterprise.

Long Business Description
Triware is an IT service provider specializing in hardware, software, services and consulting for local business.
Address
76 Brookfield Road
St. John's, NL
A1E 3T9