Engineering & Consulting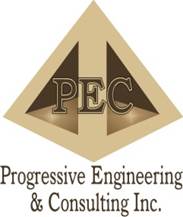 Address:
4 Bremigens Blvd. Unit 201
Paradise, NL
A1L 4A3
Long Business Description:
Formed in 2012, PEC is run by a dynamic team of creative individuals. Specializing in Concept Development, Feasibility Studies, Detailed Design, Sporting Facilities, Marine Works, Water/Wastewater Treatment, Hydraulic Modeling, Subdivision Development, Road Upgrading, Municipal Infrastructure, Infrastructure Studies, Site Development, and Project Management.