Long Business Description
Carnell's Funeral Home, one of the oldest and largest funeral homes in the province, has been dedicated to providing leadership in the funeral industry since 1804. Carnell's Funeral Home serves all families with understanding and compassion. Please take some time to review our facilities and learn more about how our family has been serving yours for over 200 years.
Address
P.O. Box 8567
329 Freshwater Road
St. John's, NL
A1B 3P2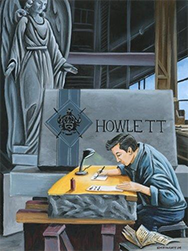 Long Business Description
Founded in 1842, we have served generations of Newfoundland and Labrador families. We are dedicated to providing professional, compassionate, and courteous service to the families we serve.
Address
P.O. Box 100
703 Topsail Road
Goulds, NL
A1S 1G3