Manufacturing Distribution and Wholesale
Address:
P.O. Box 633 Portugal Cove
St. Philips, NL
A1M 3R6
Address:
1171 Topsail Road
Mount Pearl, NL
A1N 5G2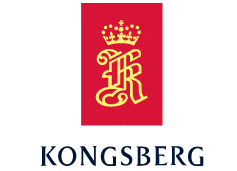 Address:
142 Glencoe Drive
Mount Pearl, NL
A1N 4S9
Long Business Description:
KONGSBERG specializes in developing advanced technologies, to provide extreme performance for extreme conditions. Working together as a global team, we have created an integrated portfolio of solutions, for businesses, partners and nations operating from the depths of the sea; to outer space; to the digital frontier.